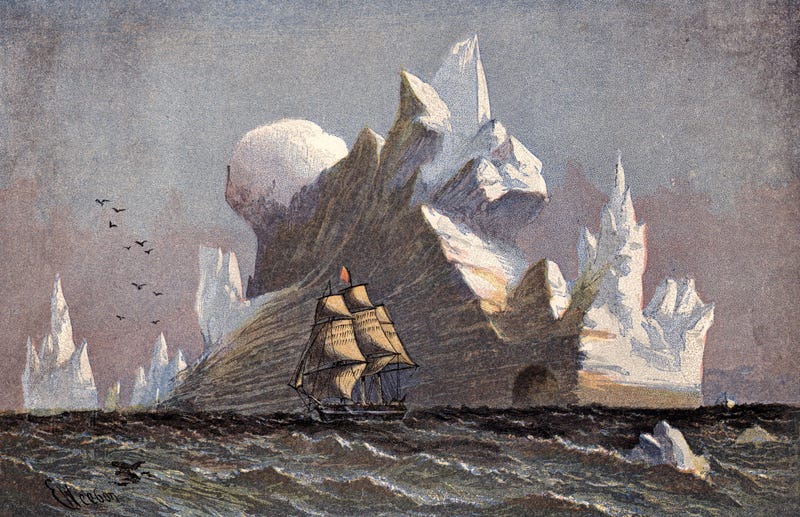 http://gizmodo.com/why-the-brutal-sea-voyages-of-the-19th-century-are-so-i-1746205997
Life aboard a ship in the 18th or 19th century—especially in the far north or south—was treacherous. Now, the records of these brutal voyages are playing a surprising role in scientists' efforts to understand the future of the planet.
If you've ever read In the Kingdom of Ice, which chronicles the race to the North Pole, or Endurance, a record of Shackleton's Antarctic voyage, you've heard about what life in these unexplored regions was like: Without the communications technology or technical gear of today, ships depended on only what they had. And, the logbooks, where captains and clerks kept track of information like weather and location, were absolutely critical.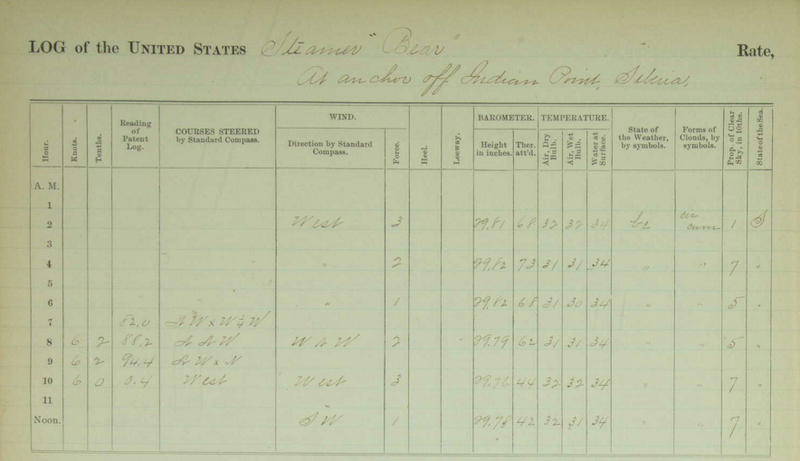 There are hundreds of thousands of these logbooks, written by hand, and they contain billions of data points about climate from an era before conventional records were kept. They're a goldmine for scientists trying to understand our changing planet, but there's just one problem with using them: The handwritten script and the aging of the paper make it tough for computer vision algorithms to understand—so they have to be transcribed by hand.
That's the goal behind Old Weather, a project that brings together scientists and archivists from Oxford, the National Oceanic and Atmospheric Administration, the UK's National Meteorological Services, and a handful of maritime museums where these records are kept. The idea is to put these logbooks online and ask people to help transcribe them through the internet, filling in some of the vast gaps in our understanding of the weather and climate. According to the NOAA, 21,000 people have helped transcribe more than seven million data points so far.
For example, you can annotate the logbooks from the USS Bear, a whaling ship from Scotland that actually helped in Arctic rescue missions:
After all, our record of the climate doesn't actually go back very far. In the US, the Smithsonian started keeping track of the weather in the 1850s. And we have some records from other countries around the same time. But there are no comprehensive records of global weather data, until the modern day…Except for the billions of records kept by ships that were criss-crossing the globe, regularly recording extraordinarily thorough data about the weather conditions for centuries. Old Weather wants to get those observations out of these crumbling books and into our climate models.
The project relaunched its website yesterday, with new logbooks and better tools for transcribing them online. It's much easier to help them out now, and they hope that the redesign will attract more participants to the growing community. ("We have split them into shorter deployments of a year or two; so completing a voyage will be less of a commitment, and you'll have a chance for a bit of shore leave now and again," they write.)
"It isn't about proving or disproving global warming," the project's coordinators explain. "We need to collect as much historical data as we can… To understand what the weather will do in the future, we need to understand what it did in the past."